LAFD Spokesperson: Nicholas Prange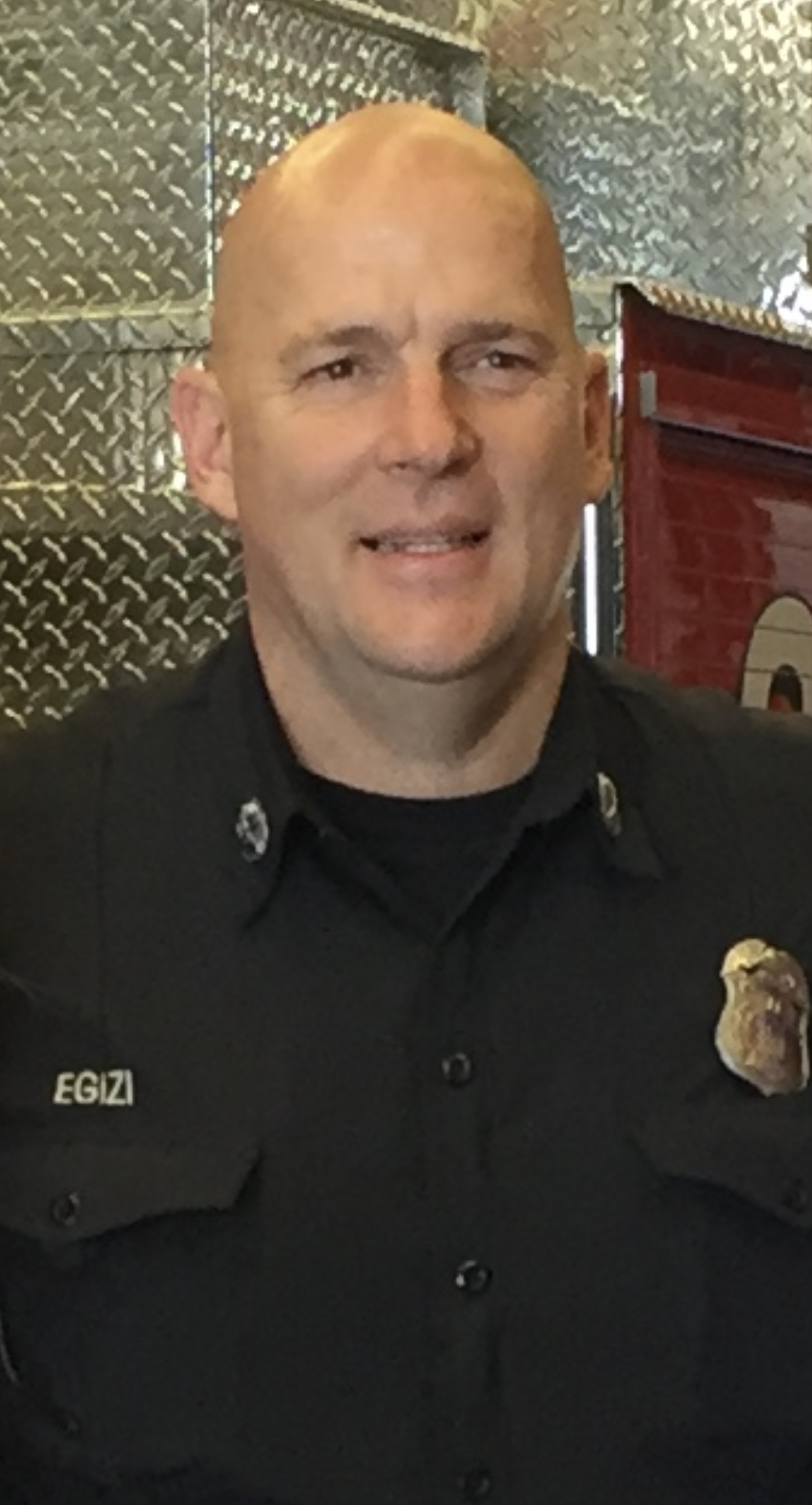 With 36 years of dedicated service to the City of Los Angeles, Captain II Paul Egizi's contributions will leave an indelible mark on the Los Angeles Fire Department and he is the well-deserved recipient of the Firefighter of the Year award, presented by the Los Angeles Firefighter's Association for his many personal and  professional accomplishments in calendar year 2022.
Paul joined the Department on February 8, 1987, and has held the ranks of Paramedic, Firefighter, Apparatus Operator, Captain I and Captain II. In addition to serving in fire stations throughout all areas of the City, He has worked in special duty assignments at the training academy as the Drill Master and at Air Operations as the Assistant Section Commander. 
Wanting to contribute even more to the City and his community, Paul served as an Explorer Advisor for several years. He is a member of the LAFD's Field Incident Management Team as Air Operations Branch Director. He has been involved in various projects and committees, including the Elevator Rescue Kit, Air Operations, Operational Risk Management, Brush Committee, Recruitment, and has participated on several Serious Incident Review Teams.
One of Paul's greatest areas of influence is derived from his passion for teaching, where his mantra is "learn something and teach something every day".  He has been involved in Department seminars, writing Training Bulletins and teaching classes for both the Department and the State of California certification system. His greatest joy comes from teaching and mentoring at the individual and fire station level.
Off duty, Paul is a dedicated family man. He has been married to his wife Debbie for 34 years. He is the proud father of 4 adult daughters and "Papa" to his granddaughter Kira. He is also a beloved neighbor and friend as he lends a helping hand when and wherever he can. Paul is a member of the American Cancer Society and has participated in several Relays for Life. In 2018, he was a bone marrow donor. Over the years, Paul has been involved with Firefighters for Christ, coaching sports and has attended Cornerstone Church.
Paul loves to fix things. He always has a project going, whether it be welding, working on his classic truck or helping his girls with their home and car repairs. He loves music, cooking and a good game of ping pong. Paul is an avid baseball fan (Go Dodgers!). When asked how they would describe Paul, those closest to him listed words that included: friend, selfless, kind, caring, humble, patient, encouraging, approachable, mentor, professional, legend, and deserving of the Firefighter of the Year award.
Captain Egizi embodies the Department's core values of Service, Professionalism, Integrity, Respect, Innovation, and Trust. The Los Angeles City Fire Department and the City of Los Angeles Firefighters Association are proud to recognize Captain II Paul Egizi as the 2022 Firefighter of the Year.