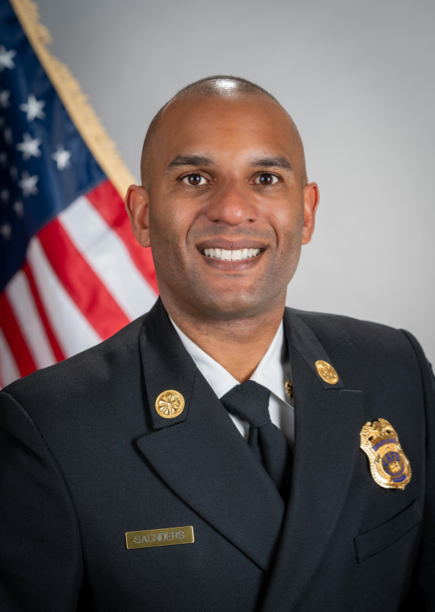 Deputy Chief Orin Saunders commands the Administrative Operations Bureau.
The primary responsibility of this assignment is to direct, coordinate and control the Administrative functions of the Department. This includes the Employee Relations Division, Risk Management Section, Medical Liaison Unit, Fire Prevention Bureau, the Administrative Services Bureau, the Training and Support Bureau, Metropolitan Fire Communications and the Employee Relations Division. Other responsibilities include:
Representing the Fire Chief at City Council, Council Committees and various governmental agency meetings as directed.
Responding to major emergencies and other incidents as head of an Incident Management Team.
Supervising the Productivity Program and acting as the Department's Productivity Coordinator.
Assigning and overseeing the work of various Department committees.
Acting as a liaison between the Fire Department and management personnel of other City Departments.
Conducting pre-disciplinary hearings and making appropriate recommendations to the Fire Chief of corrective action.